The Mission
Improving the quality of life for people with visual field loss by using augmented reality to increase visual awareness, facilitate independence and enable safer mobility.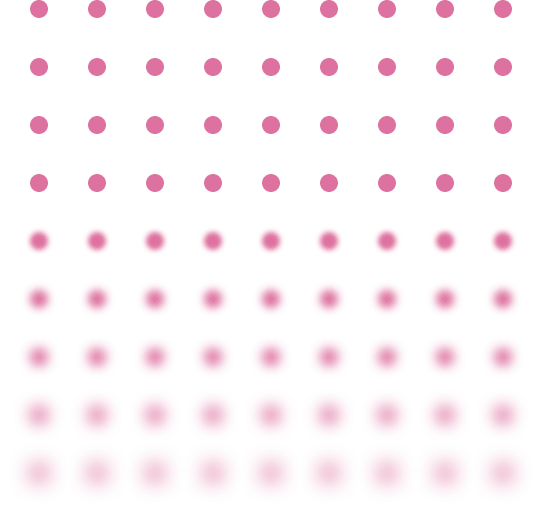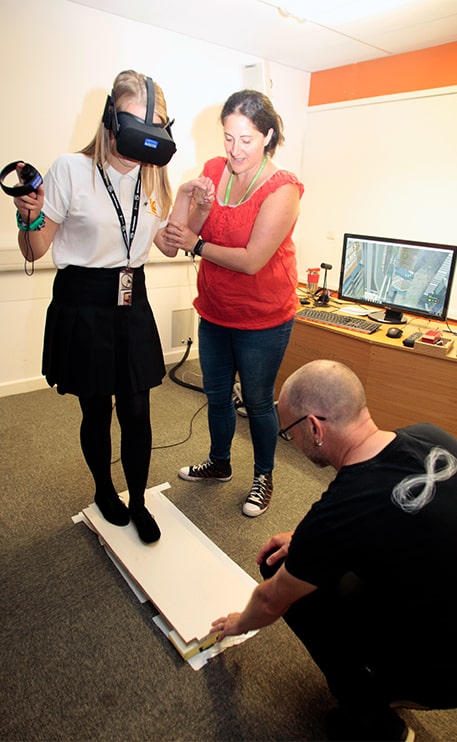 About the technology
We are developing an assistive technology for people with visual field loss.
The software platform built for use within Augmented Reality headsets will provide the user a live stream from their blind field. The software will identify the location of each user's missing field of view and will identify the optimal position for the support window in 3D space. Whilst still undergoing user testing with the target audience in natural environments, initial research has provided encouraging results. In controlled laboratory tasks, having the missing information displayed in the sighted field has improved awareness of targets in the blind-field.
Our aim is to help people with visual field loss to be more aware of their immediate surroundings, giving them the confidence to navigate their environment more safely. We will use readily available consumer headsets, rather than bespoke hardware solutions. This will dramatically reduce the cost to the individual.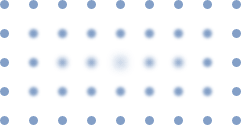 What is visual field loss?
The visual field describes everything that is seen when looking straight ahead and visual field loss occurs when a part of that view is impaired. In this kind of visual impairment, the damage is often permanent.
Visual field loss is a common consequence of a number of conditions, including stroke, tumour, brain trauma, and eye diseases such as retinitis pigmentosa and glaucoma. It has a significant impact on quality of life, reducing mobility and independence, creating difficulties locating and interacting with objects, and making those affected vulnerable to hazards such as traffic and obstacles. Every year, 152 000 people in the UK suffer from a stroke, and there are 13.7 million first-time cases across the globe each year. Loss of vision is one of the most common and most debilitating consequences of stroke, second only to weakness in the arms or legs.
Unfortunately care for people with visual field loss is extremely limited, and they experience significant mood disorders, loss of independence, impaired mobility and an increase of slips, trips and falls.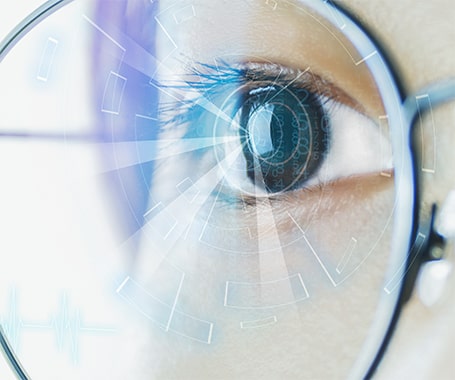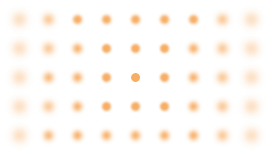 Benefits
An affordable solution that promotes a greater sense of independence, the ability to carry out everyday tasks safely, improved mental wellbeing and reduced risk of isolation.
Confidence
Use the support window to see what is in your blind field, from your sighted field.
Independence
Carry out everyday tasks independently, using over-the-counter smart glasses that fit your budget and our easy to access, affordable software.
Mobility
With no image distortion our software is safe to use while walking about.
We are interested in hearing from you if you have visual field loss and would like to help us trial our software, or if you are a researcher or medical professional in the field and would like to be involved with the project.
Support us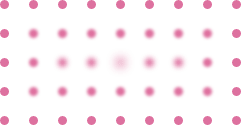 Who we are
We are vision scientists from the University of Essex who believe that assistive technology can help people with visual field loss get out and about safely and independently.

Dr Jordi M Asher
Inventor
Dr Jordi M Asher is a Lecturer at the University of Essex and one of the inventors of the technology. Her research to date has focussed on understanding the potential of plasticity in the brain and training strategies to help people recover impaired visual fields.
Biography

Professor Paul B Hibbard
Inventor
Professor Paul B Hibbard works at the University of Essex and is one of the inventors of the technology. He researches 3D vision in virtual and augmented reality, and the encoding of binocular depth information in the brain and in computer vision.
Biography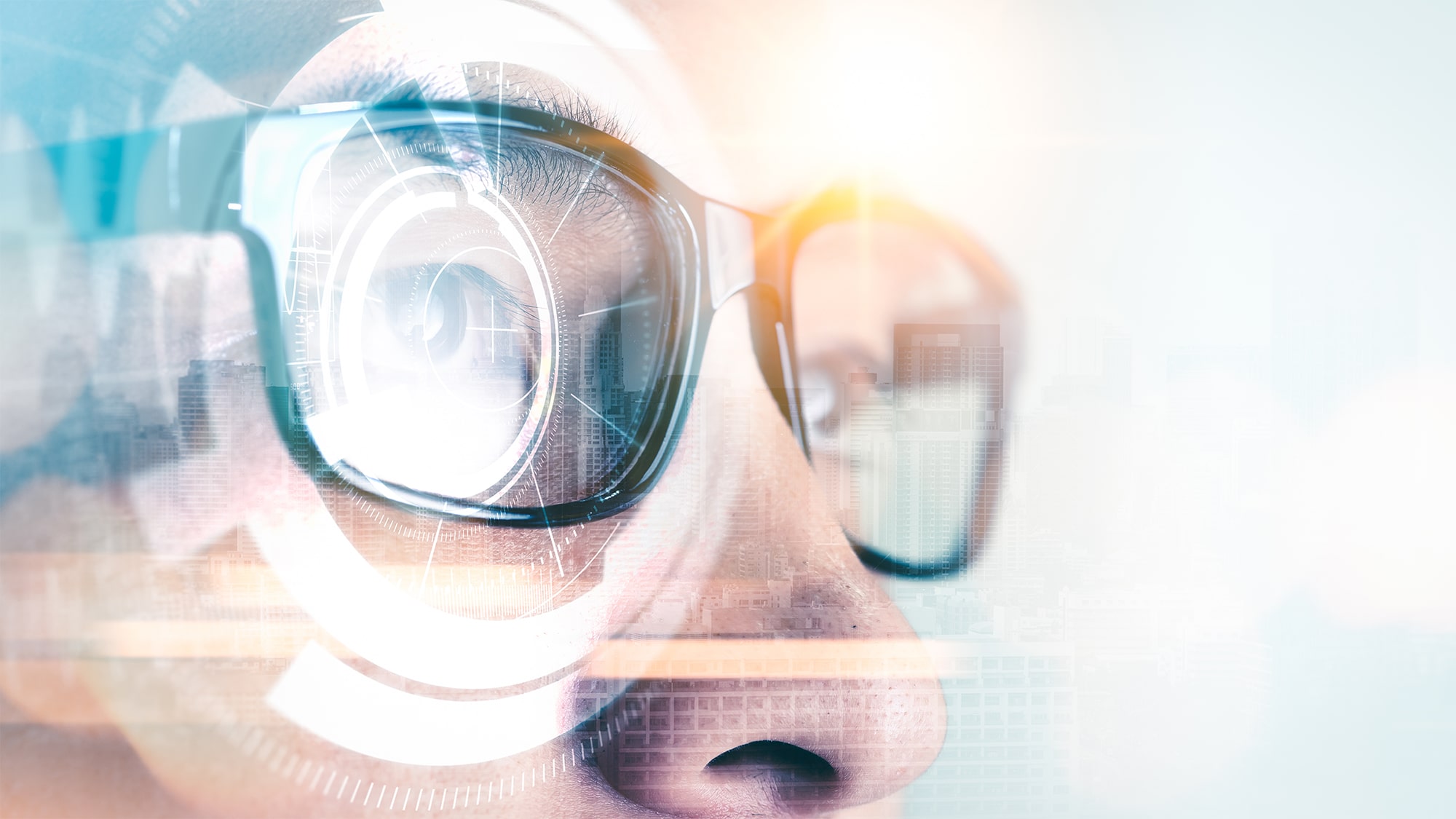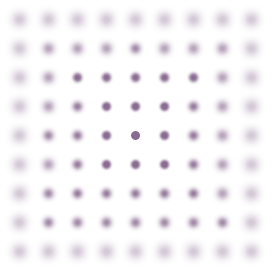 Working
with us
The University of Essex has filed a patent covering this technology and we are looking for suitable commercialisation partners.
If you are interested in working with us to develop this project or would like to use our technology in your own business, then please get in touch with us.
Discover how EIRA have supported this an innovative digital creative project
Contact Us
Participate

If you have, or know someone with visual field loss and would like to be involved in the research and development of our software then reach out! We'd love to have you on board.

Collaborate

We are keen to collaborate with other research institutions and industry to develop our product and the opportunity for career development of those involved.

Licencing

Are you interested in using our software as part of your platform?